This is an Ontario State resolution that was voted unanimously to support the Holy Land which I presented in 2016. I encourage you to submit a similar resolution in every state. The summary is that: as the Holy Land is where our Lord Savior Jesus Christ was born, preached, crucified and rose from the dead and also where the Apostles walked and preached, therefore Ontario State Council encourages all Ontario Knights of Columbus councils to annually support through prayer and financial assistance, various Holy Land Churches, charitable organizations, orphanages, and initiatives dedicated to benefiting the Holy Land. After 4 years, let us start making an effort to put this Holy Land Resolution into action. At least once a year make a donation to the Holy Land otherwise it is going to become museums of Christianity without any Christians around.
Call me at 416-893 8060 or email: knightsofcolumbus@hotmail.com
Please watch this video, about the general deteriorating situation by Most Reverend Archbishop Emeritus Joseph Jules Zerey: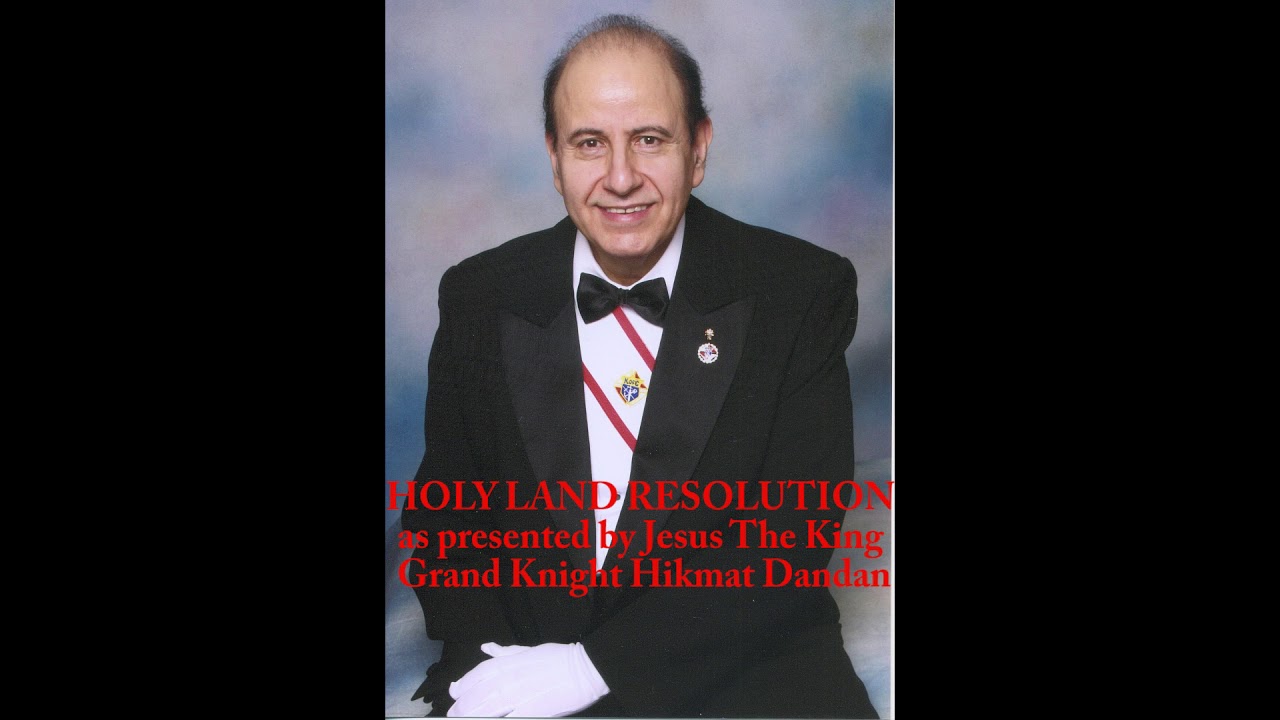 View The Holy Land Resolution presented by Sir Knight Hikmat Dandan in the 113th Knights of Columbus Ontario State Convention.
Donate to:
Knights of Columbus Ontario Charity Foundation
, write in the memo part the name of the initiative. Mention your address and email (Tax receipts will be issued).
Send your cheques by post to this address:
Ontario Christian Refugee Relief Director
, 6428 Yonge Street, Centerpoint 37150, Toronto, Ontario, M2M 4J8.
Fulfill the wish of the Good Shepherd, Jesus Christ and become a Jerusalem Shepherd. "And whoever welcomes one such child in my name, welcomes me".
Like the Biblical shepherds who went to greet Baby Jesus, you will be taking care of the brothers of Baby Jesus who are the vulnerable and young lambs; the needy students of the Melkite Catholic Patriarchal School in Beit Sahour, Shepherds' Fields.
The birth place of Our Lord Jesus Christ